The Best CRM for a Business Broker
Business Broker CRM is redefining the entire concept of Brokerage technology, forever changing the way the industry has been working for the past 60 years.
Enabling you to be more efficient, do more deal and earn more commission!
After decades of combined brokering experience, we sat down to discuss the most time consuming and frustrating processes and procedures that all business brokers follow to make a deal and earn a commission. We then took our extensive list of ideas from experience along with speaking to business brokers from all over the planet and implemented those ideas into a comprehensive software package that will make your career as a business broker so much easier and life as a business broker entrepreneur exponentially easier to manage. We are very proud to present you with the premiere platform for Business Brokers.
Comprehensive System

This system is the only fully integrated front end / back end one stop shop for all business brokerage software needs. We provide all of the features that you can possibly need to be super efficient with your business. The system is fully customizable to fit your firms individual needs.

Always Improving

We welcome "out of the box" ideas from our customers to help improve and customize of software and service to your specific needs.

Your success is our success

We are always actively listening to our customers so that we can use your feedback and suggestions to make your experience even better. Our bottom line is "Giving you the tools to put more money in your pocket!"

Changing the way brokers do business

With our ever growing customer base, the growing BBCRM marketplace will continue to expand and with improvements and powerful features constantly added, this is the premier platform for all business brokers internationally.
Modules & Features
Learn how this CRM will save you money, save you time and at a price lower then you think.
Features
Integrated Email
Marketing emails are an ideal method for building an ongoing relationship…..
Business Listings Manager
Manage all vital information regarding your business listings from one simple control panel. listing screen Modify information when needed on the fly
Buyer Portfolios & Data Rooms
Your buyers will be able to review multiple listings from a dashboard or personalized portfolio for each buyer……
Broker Specific Dashboards
The individual broker dashboard gives each user a real-time snapshot of their listings, activity, calendar, appointments and tasks, messages, registered and unregistered buyer inquiries. It provides…..
Online Buyer Registrations
Prospective buyers that visit your web site can register and sign your confidentiality agreement directly on your front end web site. front end buyer registrationAll activity is tracked and recorded in the CRM. Track the type of businesses that…..
Buyer Profiles
Track all information about your buyers. How much money do they have? buyer screen What industries are they interested in? What have they seen? Where are they looking? What are they looking at now and their time frame for purchase? .
Online Document Storage, Management, and Media
Store any documents that you may need online from withing the CRM. Easily upload and download any documents or files….
Intranet
When brokers log in to the CRM you can communicate with them in the form of newsletters, new listings, priority memos etc… You can provide your team with a weekly pep talk or any type….
Automated address releases with email notification
When a broker wishes to release the address of a specific business listing to a buyer, the have the option of pressing a button in the CRM and creating a chain of events. The Address release button
Complete online CRM system
As long as you can access the internet, you and your brokers can run your business from anywhere in the world. login screenAll data is stored…..
Workflow
Automating tasks and procedures increase employee productivity and allows you to extend the reach of your organization without hiring and training new employees. Our workflow module, is an intuitive…
Calendar
Have your entire organization centralized on BBCRM's flexible calendar module increases broker action visibility and productivity. Brokers can easily schedule any type…
Automated Document Creation With Templates
Automatically generate personalized registrations, listing agreements, listing profiles, marketing brochures, seller reports based on already…….
Admin Console
Allow all associate brokers at your firm to collaborate and be on the same page, but gives each broker specific permissions and ownership of their listings and…..
Full Customer Relationship Management
The BBCRM Contact interface is highly optimized because contact relationships are the core of any business. Though there is a great deal of information you can specify for each contact, it is organized so as to not be overwhelming. Each client's record includes….
Reporting and Analytics
BBCRM's reporting and analytics capabilities enable you to monitor and react to marketing, sales and service performance, and ultimately make "closed-loop" changes which improve performance. With simple drop-down menus …..
Online Document Storage, Management, and Media
Store any documents that you may need online from withing the CRM. Easily upload and download any documents or files for business use. Documents can be stored with public permissions so all brokers can access them
Detailed listing profiles for your listings
Create complete financial snapshots of your listings include a picture gallery, description, listing number, contact information, profit and loss, seller information. Record all buyers that…..
Automated Emails
Send automated emails to all relevant parties in any transaction on your front end web site…..
Contact Manager
Manage all your buyers, sellers, staff, contacts in a very simple to use contact management system….
Many other features available
This is the cutting edge of broker technologies with the knowledge and experience to keep you above the game, with a clear point of difference, and more efficient than your competing brokers. Join other successful brokerage companies and use Business Broker CRM software.
Latest News / Blog
Before you make a decision, do you research. Learn more about BBCRM.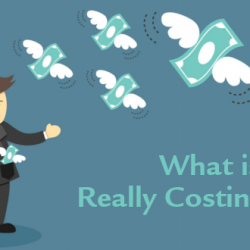 A CRM (Customer Relationship Management) system is a software application package or suite that is designed to improve a company's communication with customers and prospects. The most basic CRM systems generally target sales information, such as monitoring details for expenses, price data, as well as statistics for product revenue by location and market. These details[…]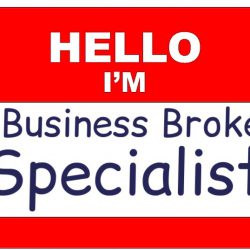 When Aaron Drucker, a business brokerage owner in eastern Pennsylvania, first got into the business in 2000, he met an eccentric older broker during a deal for a large diner in south Jersey. Aaron was representing the buyer in the deal. "So we go to a meeting at the restaurant, and as we sit down,[…]
Previous
Next