Complete and customizable email integrated directly within the CRM
Email is an incredibly efficient way to communicate with people, and BBCRM allows you to quickly and easily send rich text emails while recording these action so you and your colleagues can reference them later. From any Contact record you simply select the email icon on the right hand side of the upper menu and a rich text editor automatically appears. You can utilize templates or create your own message with any kind of formatting or attachments needed. After sending emails you can track them and see when they're opened so you can target these leads for additional followup. Share inboxes between users.
Email Marketing Campaigns
Marketing emails are an ideal method for building an ongoing relationship with prospective buyers and keeping them informed of new listings and opportunities that may be of interest to them.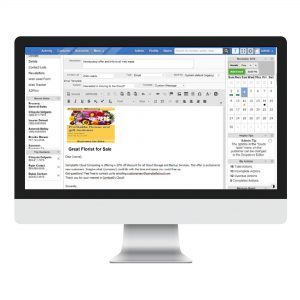 BBCRM gives brokerage companies the ability to easily create and distribute rich-content emails and newsletters using a WYSIWYG editor. You can also track recipient's email open behavior and pursue them accordingly. BBCRM also allows for the creation of customizable email subscription forms to fit within your site's theme. Quickly see statistics on your email campaigns, including number of emails sent, number opened, unsubscribe count, and an action history chart. The people you send your marketing emails to can be sorted and targeted through a variety of criteria.
Automated Emails
Send automated emails to all relevant parties in any transaction on your front end web site. For example, when an unregistered buyer visits a listing on your web site and requests information, that listings broker will be automatically notified to contact the new buyer and get them registered.
When a registered buyer clicks on a request for information on a listing from their personalized portfolio on the front end web site, the buyers broker and the sellers broker will both be notified and instructed to service the clients needs.
When a buyer adds a listing profile into their online portfolio, the relevant brokers are notified automatically by email.
Brokers are automatically notified when listing need to be re-listed or updated according to your predetermined time limit.
Brokers have the ability to release a listing address from the CRM. When they do so, the buyer will see that address along with the business profile in their personalized online portfolio and an automatic email will be sent to that buyer and associated brokers notifying them of the address release and create a paper trail of that fact.
All automated emails can be customized to your needs and you can choose when they are sent or not sent.
Contact Manager
Manage all your buyers, sellers, staff, contacts in a very simple to use contact management system that is fully integrated within the CRM system.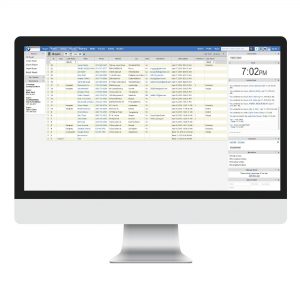 Manage all communication and interaction with your buyers including address release, listing suggestion, notes, and buyer portfolio management. Easily access all information about your sellers and other individuals including support staff, lawyers, bankers etc… View all emails from your company related to a buyer, create and view appointments for that individual, related documents pertaining to that individual, view the time and date that a buyer has seen a listing, view the time and date that a buyer has received the address of a listing, view email marketing campaigns that buyer has received, and manage any related workflows regarding that individual.
Business Listings Manager
Manage all vital information regarding your business listings from one simple control panel.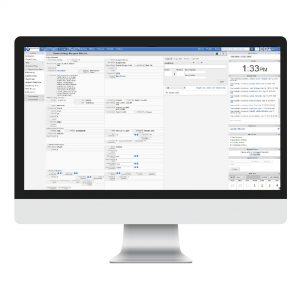 Modify information when needed on the fly and automatically update the information on the front end of the web site from the CRM. Included in the Listing Manager is a photo gallery, seller information, complete business profile, and financial snapshot of the business, related documents, and related workflows. View the time and date of all buyers who have that listing and generate a report for the seller regarding buyer activity from that listing.
Calendar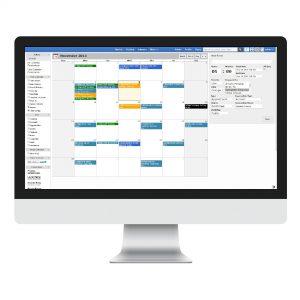 Have your entire organization centralized on BBCRM's flexible calendar module increases broker action, visibility and productivity. Brokers can easily schedule any type of event for individuals or groups, and set status, priority, reminders, and a myriad of other options. Synchronize your CRM calendar with your Google calendar via Google integration. Associate events with contacts, accounts, or any other record type. Color code your events using the customizable color selector, complete with significance legend. Automate calendar event using our workflow and increase productivity.
Workflow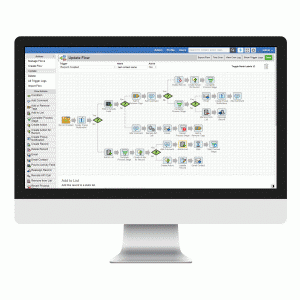 Automating tasks and procedures increase employee productivity and allows you to extend the reach of your organization without hiring and training new employees. Our workflow module, is an intuitive workflow designer and engine where you can leverage your data and create sophisticated workflows incorporating a variety of actions and conditions. Drop down menus and drag & drop capabilities are used to establish triggers, along with associated conditions which must be met before any workflow is executed. Then the flow actions will be automatically performed, allowing your team to work on your primary focus and let the system do everything else for you.
Online Document Storage, Management, and Media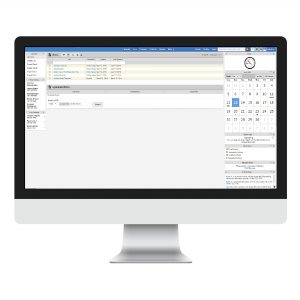 Store any documents that you may need online from within the CRM. Easily upload and download any documents or files for business use. Documents can be stored with public permissions so all brokers can access them or they can be stored with individual broker permissions. All from within a windows explorer like interface.
We provide you with a rich text editing tool and document management system where you can create generic documents, email templates, agreements, profiles, PDF's, pictures, as well as upload any other type of file you might want. For each document you can choose options like whether it should be visible to other users and the permissions others are allowed for that document. Users who log in with their Google IDs can also see and access all their Google Drive files. Generate email templates for your sales, service, and marketing teams to use repeatedly, increasing their efficiency and unifying the customer experience.
Full Customer Relationship Management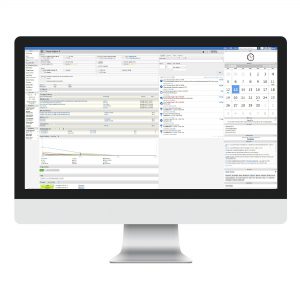 The BBCRM Contact interface is highly optimized because contact relationships are the core of any business. Though there is a great deal of information you can specify for each contact, it is organized so as to not be overwhelming. Each client's record includes details on contact info, social media, associated processes, relationships, a complete interaction history for the contact, and more. View logged calls & emails, schedule a calendar event, or assign an action related to the contact. Maintain a list of your key contacts and stay on top of the pulse of the sales process. As with other modules in BBCRM, the contact interface is customizable so you can organize and display everything according to you and your organization's personal needs.
Reporting and Analytics
BBCRM's reporting and analytics capabilities enable you to monitor and react to marketing, sales and service performance, and ultimately make closed-loop changes which improve performance. With simple drop-down menus users can create a variety of different reports for campaign performance, lead performance, user activity, service cases, etc., or they can create and save custom reports. The visual, easy-to-read charts allow users to easily examine data from different perspectives, and quickly spot trends, issues, and opportunities.