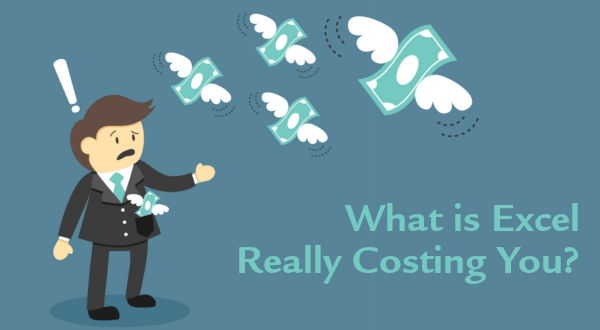 A CRM (Customer Relationship Management) system is a software application package or suite that is designed to improve a company's communication with customers and prospects. The most basic CRM systems generally target sales information, such as monitoring details for expenses, price data, as well as statistics for product revenue by location and market. These details are crucial for corporations as they evaluate their share of the market and plan long term sales strategies. More advanced applications are usually able to go a step forward, often handling all areas of customer interaction, including technical support and customer service features. Every type as well as every size of company or firm can benefit from CRM programs, and they can save a lot of work when it comes to managing and compiling information.
Excel Versus CRM
A few companies prefer using excel because of its simple user interface and it is often well known by employees. However, most of the B2B companies prefer using CRM because they can manage data more efficiently and profitably. A CRM incorporates a database as well as user interface with which you could conveniently create, manage, process, update, share, and review data. Excel has more disadvantages than advantages. Yes, Excel spreadsheets are excellent calculators; however, they aren't great databases, as Excel has limited functions and it doesn't have relational tables. It could be complicated with many items and awful to manage a large number of things. Even if Excel is installed on your system, it will take a lot of time to do things manually; practically impossible for a dedicated company. On the other hand, a CRM can execute as well as manage everything automatically. Let's discuss excel's down sides and benefits of using a CRM system.
Excel's Down Sides
Not suitable for multiple users to access or quickly make changes
Can't view or manage spreadsheet data other than as a spreadsheet
Take a lot of time to use spreadsheet data
Reports must be custom built
Not multipurpose
Cumbersome to share data
Potential to lose data
Not safe; easy to transport outside the business
And more
Advantage of a CRM System
Successful business is all about being punctual, serving, and satisfying precious customers. The customer relationship is a key to successful business and it should be managed across the whole organization among marketing, sale, as well as the customer service. To do this, one need to consider managing the process with the help of a CRM system. With a CRM system you can:
Improve profit
Develop long lasting relationships with your clients due to personalized service
Respond swiftly to potential customers as well as their needs
Fine tune ad campaign
Get all the information at the right time and place; for informed business tasks
Manage leads and improve closing rates
Monitor sales for selling good and services
Import Excel data
and overcome all the Excel's disadvantages.