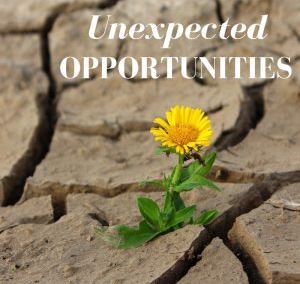 Paul Tribble has been a business broker in eastern Ohio for a long time ("I won't tell you the years because the you'll figure out how old I am!") and has seen many trends come and go. Like most in the industry who are still standing during Covid, he says he is amazed at what is happening in his region.
"A lot of businesses just closed their doors and gave up," he explains on a Zoom call. "Those empty store fronts and warehouses are not my thing. That's for a realtor. I only deal with up-and-running concerns. And that's when I discovered a new group of buyers who are – I think – going to become the new moguls. They're sort of fearless."
Paul says his new breed of buyers are people who already own something (businesses, real estate) that is somewhat immune to the lockdowns and struggles many are facing. He says they are making money now and they want to invest in businesses that are obliquely similar to those they already own.
"I had a guy buy two warehouse spaces recently," he says. "The seller was having a tough time because he was renting space to four or five different clients for the two spaces. The buyer already owns a distribution company and has a really large space. He is convinced that wholesale and direct-shipping is the way to go. So he is investing in the future. He buys places that have clients and income and he can make a change if he wants in the future. Meantime, he got huge bargains on these two spaces. Really big. And the seller was so happy to get out."
Smart and Bold Investors
Josh Factor is President of Vertica CRM. His company provides business brokerage technology to over 200 firms in 26 countries. He says that he can barely keep up with demand because his most successful clients cannot keep up with demand.
"I was a broker for years so I love talking to my clients to keep an ear to the ground ,so to speak," he says from his office. "I had three conversations with three brokerage owners in Ontario, San Diego and Auckland. Each told me that there is a certain buyer out there with income streams who is going on a spree. They think now is the time to go in with low offers and scoop up the business that is somewhat like theirs and can feed off of it."
When asked for an example, he relates:
"Okay, my guy in Ontario said there is a convenience store guy – he owns seven or eight, I forget the exact amount – and his income stream is tremendous. People never stopped coming into his places because they were essential. So now this C-store guy is picking up two small restaurants. Why? He will use the kitchens there to make more fresh food for his stores and focus the restaurants on take-out. He understands take-away. He has the money to invest, so it makes sense. Real synergy."
Josh says that the "shaking out" is going on in small- and medium-sized businesses. And it is global.
"The person who owns a supermarket is looking at taking over the larger convenience and dollar stores and filling them with new merchandise. The wholesale business is really strong and they are all asking for new spaces with incomes."
He pauses.
"I guess even in times like this, the smart, bold investor is going to do well."
The same applies to the deal facilitators like us.  Some people are having it tough.  In fact, I have seen some of my clients go out of business because they simply could not adapt to the "New Normal".  Some of my client are doing exceedingly well.  It's all about your perspective and ability to adapt.
Joshua Factor is the founder of Vertica CRM. A software company dedicated to helping Business Brokers and M&A professionals work more efficiently through technology and earn more commissions. For more information about their main product, Business Brokers CRM, visit www.BusinessBrokersCRM.com or call +1 212 381 4994 in the USA or +61 385 184 759 in Australia.